Ready to get LIT?
Click the "BOOK A PRIVATE EVENT" button fixated on the lower left corner of any page.
ILLUMINATE YOUR SENSES!
Ready for a new, fun, and unique experience for you and your friends and family? Look to CandleLux for a customized in-store candle-making adventure that is sure to leave an impression.
So, let's POUR IT UP! Forget the stress of planning a party - we've got you covered! An exciting way to connect over candles, food, and wine - with a date or invite your whole crew and/or family. Whether you're celebrating a baby shower, birthday, or anniversary, CandleLux will help make your day special!
Our interactive candle studio is located at 437 Boylston St. in Back Bay, the heart of Boston, one block from the historic Public Garden.
We deliver a unique fragrance escapade where you can pour, mix and create your very own soy wax candle, home fragrance, and body products! Choose from an array of over 50 (and growing!) essential oils and fragrance oils and shop our extensive line of pre-poured soy candles, reed diffusers, wax melts, body lotions, and room sprays. We know you'll find your perfect scent - and have a blast making it!
RESERVATIONS
Our in-store Studio has a 20-person maximum. We work with partner venues that can hold more guests, at an additional fee.
To reserve your 2.5-hour private event, simply fill out the "BOOK A PRIVATE EVENT" form attached at the lower left corner of the page.  You'll receive a confirmation email with additional details about your candle-making event.
WHAT TO EXPECT
It can't be LIT without champagne, wine, or mixed drinks. Here at CandleLux, we're BYOB - that means that you can handpick your favorite champagne, wine, or mixed drinks to bring with you. We'll provide you with cups and bottle openers. Also, feel free to bring your own decorations to customize your event.
Then, it's time to get this party started! You and your guests will arrive at the studio at your scheduled start time (on-street parking is available throughout the area as well as close-by parking garages). Spend some time mixing and mingling with your guests before the festivities begin. Our private parties last up to 2 hours, but additional time for an additional fee is available at your request.
Don't forget the music! It's a whole vibe at our studio! We like to play upbeat music to get the party started. Bring your own music or have one of our Scentologists (that also moonlights as our in-house DJ) spin some tunes for you.  Put in your requests or we'll even let you and your guests sing your hearts out on our Candle Makers Karaoke machine!
Next, the main event - CANDLE MAKING! We'll supply you with everything you need to create your own candles. Choose your vessel from our exclusive collection. Choose or mix up any of our 30+ essential and/or fragrance oils to make a truly custom scent. Stir your scent in and enjoy yourself. We'll keep the party going with candle trivia and a candle care discussion.
Ready to get LIT?
Click the "BOOK A PRIVATE EVENT" button fixated on the lower left corner of any page.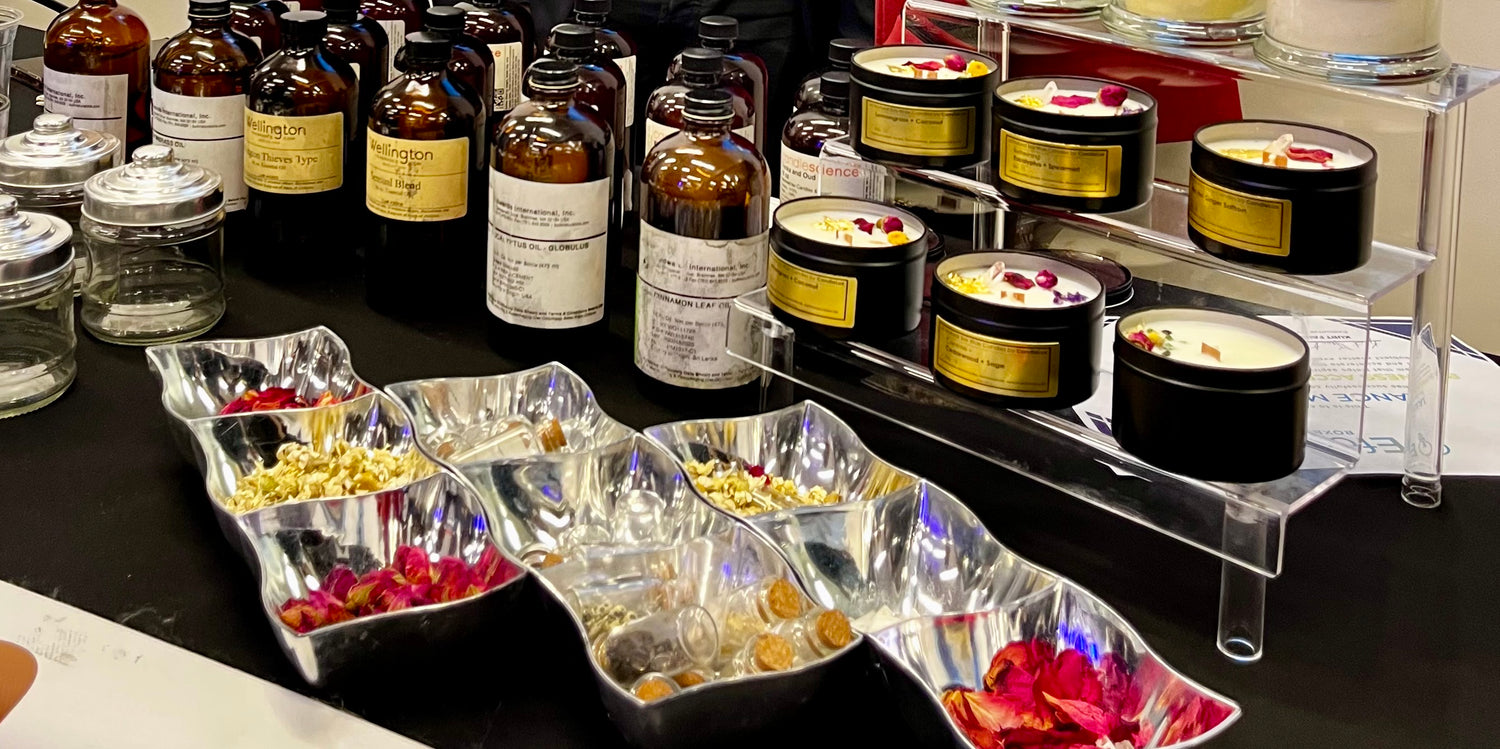 Let Us bring the paaar-tay to YOU
Our Mobile CNDL BAR is available to be present at any venue of your choice.
You don't have to do a thing!  Just come in and pick a scent selection with our candle consultants and we will handle the rest.  We have a mobile pour bar set-up that will fit into any space and your guests can pour their very own custom soy candle as a souvenir to remember your amazing event!  We offer special bulk pricing for the candles, making this option affordable and fun and something your guests will talk about for years to come.
Our mobile pour bar can go ANYWHERE
CLICK THE "BOOK A PRIVATE EVENT" BUTTON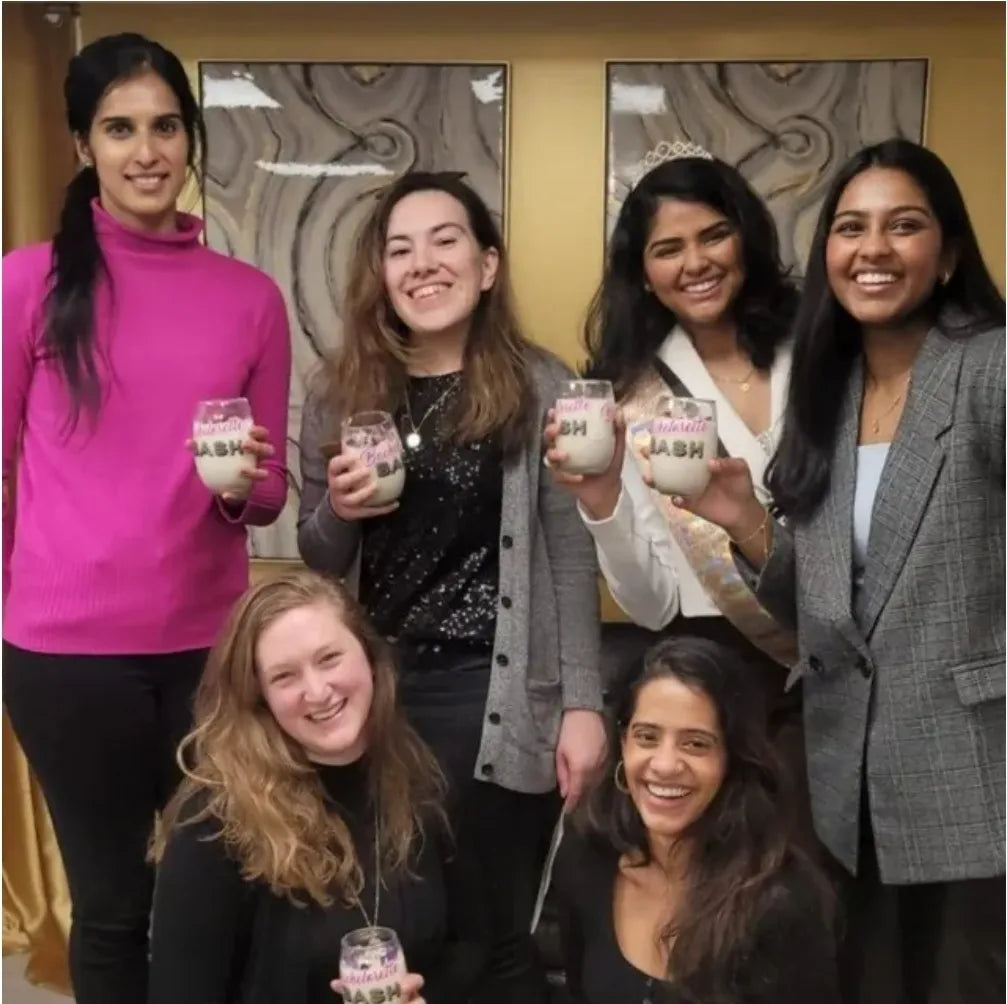 Public Paaar-tays
We host multiple public candle-making parties that recur monthly and one-off themed events as well. Grab a ticket for you and your friends!
VIEW CALENDAR