Our Story
The owner and creator of CandleLux, Lance McBrayer, has been a hairstylist for almost 30 years.  During what he's coined "Corona-cation" in 2020, he started making all-natural bath & body products for a self-care revolution that he started - encouraging folks to make taking care of their body, mind and spirit a top priority during the stress of the pandemic.  Then, he realized that he needed all-natural candles to complete the whole self-care routine.
He started learning how to make natural soy wax candles with pure essential oils because his wife, Tammi, was highly sensitive to artificial fragrances and most chemicals.  I needed something that he could make in his kitchen, since everyone was on lockdown, that wouldn't put his wife in the hospital, again.  Hence, CandleLux was born!  And since then, it's grown and grown and people have loved the natural fragrance of the richly scented candles that every chemically sensitive person can use.
In addition, he wanted the candles to look different from your everyday candle, so he decided to use his creativity and love of things from nature to embellish the candles with crystals, botanicals, herbs and gemstones to set my candle line apart from other candle companies.
Currently, his salon is changing fast from a salon to more of a candle shop (where at the beginning of the year they launched their Candle Pouring Bar where folks can make their own custom-scented and self-embellished candles and even let us host candle pouring parties both in-studio and to be able to do it mobile-ly - if that's a word?  lol
CandleLux has just recently opened their first CandleLux kiosk, with a Candle Pouring Bar, at the CambridgeSide Mall on Level 1 in front of the Apple store.  Please be sure to check it out!  
Earth
Our soy wax candles are renewable, non-toxic and biodegradable.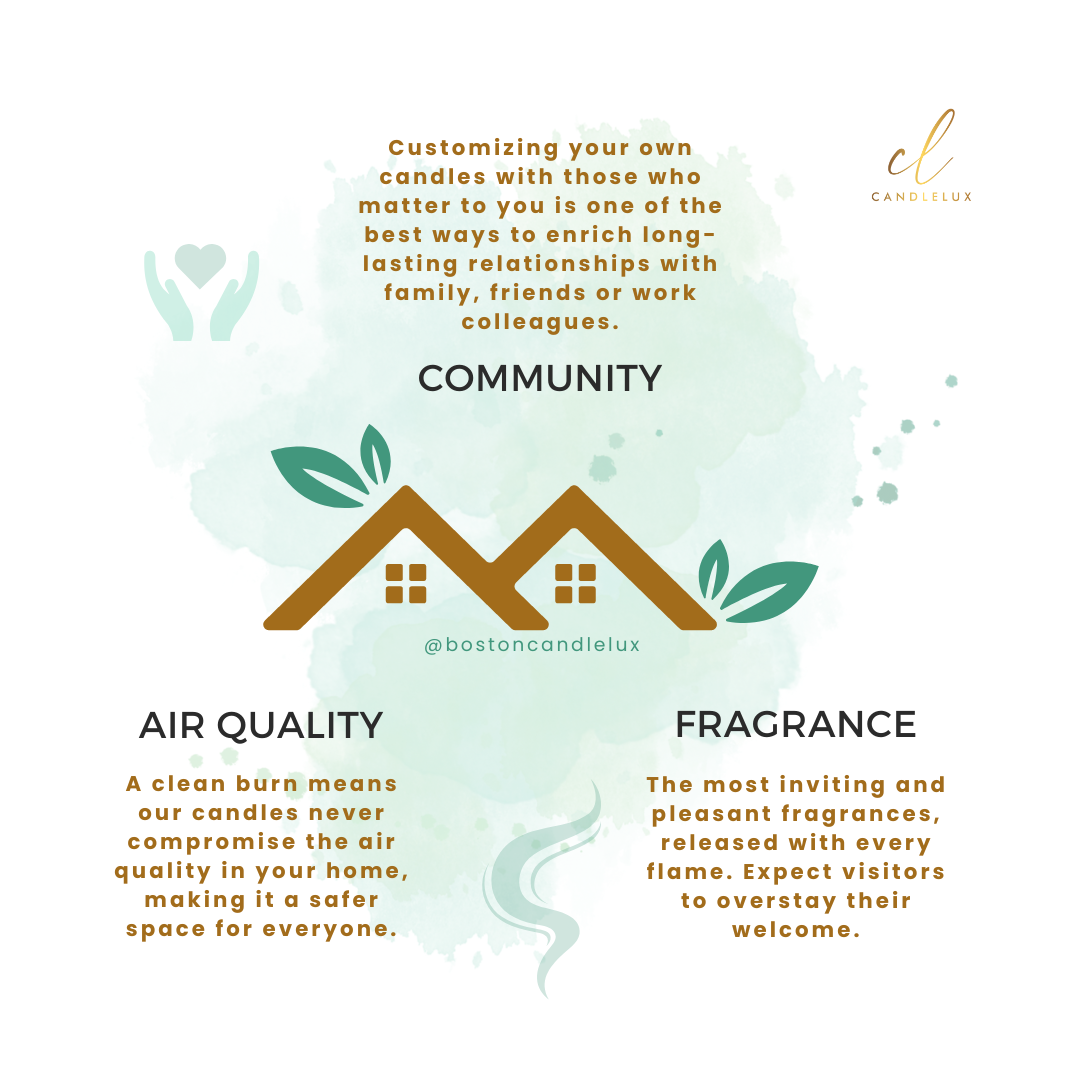 Home
A clean burn of the most inviting and customized candle brand means never compromising the health of your people.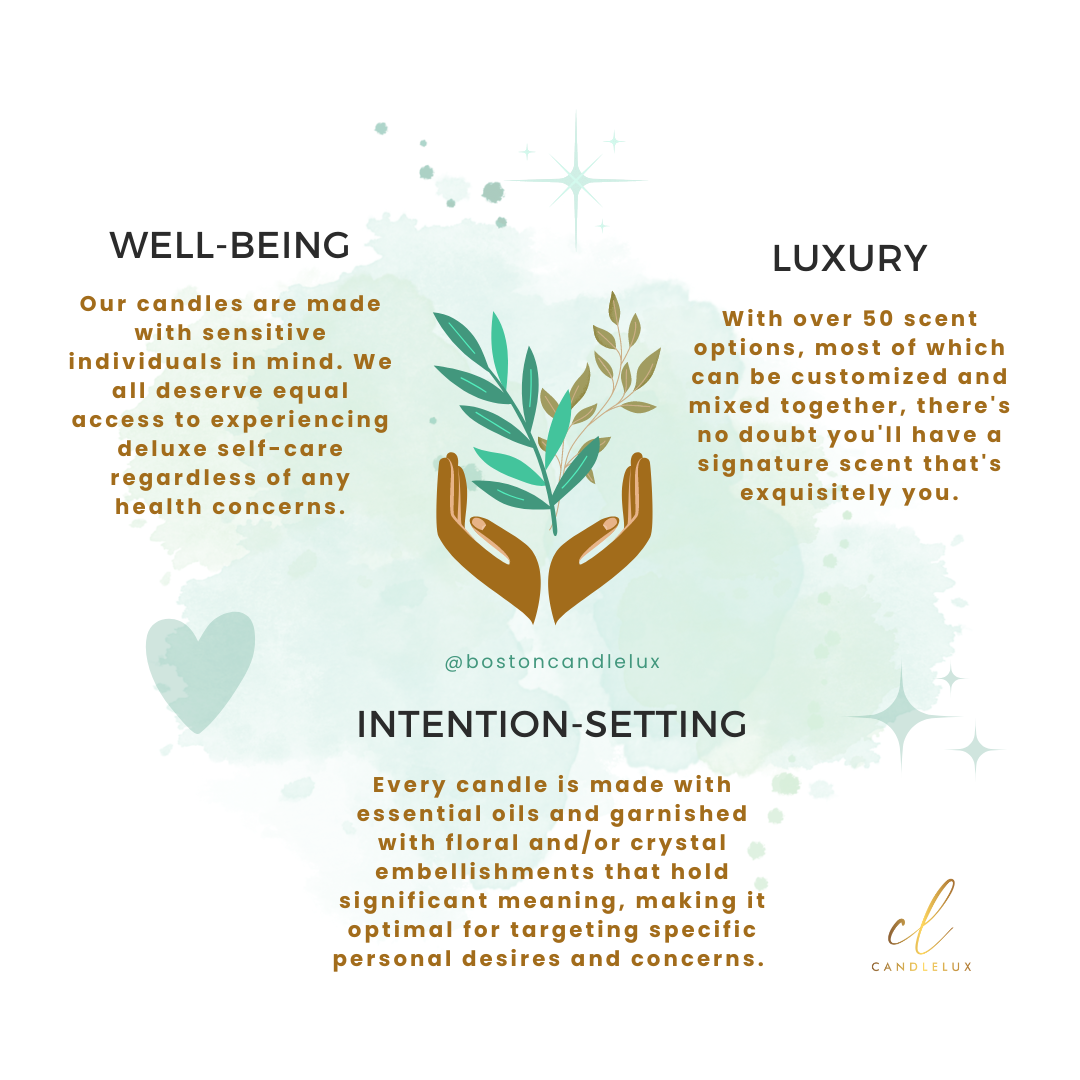 Self
From wax to scent to embellishment, there's intentionality and luxury in every flame of our candles.